Senior Editor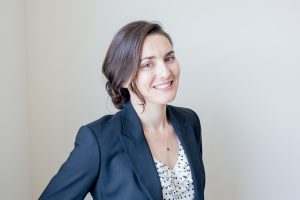 Zethyn McKinley has extensive quantitative and qualitative research and writing education. She has a Master's Degree in International Relations (University of Warwick, UK) and a Bachelor's Degree in Economics (CSU, Fresno). Plus she has a Professional Certificate in Editing (UC, Berkeley).
She started her professional career working as a data quality analyst, improving Department of Defense data allowing servicemen and women and their families to get medical benefits. Following that she worked as an economist, collecting data following the MC 252 oil spill in the Gulf of Mexico. She has 13 years of experience in the publishing industry, with over 10 years in editing, specializing in business and social sciences—everything from economics and political science to business and marketing reports and materials. 
Zethyn's research has focused on globalization and international development, with increasing emphasis on technology's role in global changes, based on her time working with startups in Silicon Valley.