Principal Economics Writer, Editor, and Consultant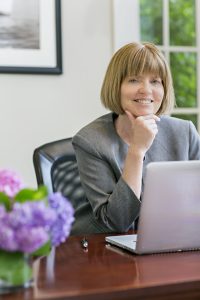 Caroline Beetz Fenske has a PhD in economics from Northeastern University, specializing in money, banking, and financial markets, and a BA in economics from the University of Connecticut. She also has a Professional Certificate in Editing from UC, Berkeley and Online Instructor Certification from University of Michigan.
Caroline is the principal economics writer and editor with EconWriter International. In this role, she works with universities, central banks, international development institutions, businesses, and consulting firms. Further, Caroline helps PhD students in economics by editing their dissertations, in collaboration with their research advisors. She also advises on economic policy and international development projects.
Formerly, Caroline was a research and country economist with the Inter-American Development Bank in Washington, DC, where she conducted research, reported on macroeconomic conditions, and worked on development projects in Latin America and the Caribbean. Prior to that, she worked for Hewlett Packard in marketing and finance, with responsibility for business forecasting and analysis of economic and computer industry trends. Early in her career, she was a broker sales assistant for the top trader in the Boston office of Shearson Lehman Brothers.
She has taught economics and statistics courses at Bentley University and Northeastern University. Also, Caroline was a visiting faculty member with the University of Pittsburgh's Semester at Sea program.
Caroline Beetz Fenske's research and publications have focused on macroeconomics, monetary policy, financial markets, economic development, tech innovation, international trade, and labor markets. She has published numerous recent articles with the Federal Reserve Bank of Chicago and the Federal Reserve Bank of Philadelphia.